Hotel Arif Castles
Veg plate from ₹ 975
Non veg plate from ₹ 1,299
2 indoor spaces 120, 200 ppl
4, Rana Pratap Marg Hazratganj, Lucknow
+91 522 409 8777
+91 78600 35903
reservations@arifcastles.com
lucknow@arifcastles.com
http://www.arifcastles.com/
banquet hall
Tulsi Theater
Price from ₹ 699/person
3 indoor spaces for 125, 300, 800 ppl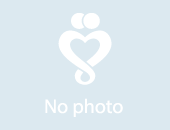 Kala Kothi Resorts & Wedding Lawns
Price from ₹ 375/person
2 outdoor spaces for 1500, 1500 ppl
Cappuccino Blast
Price from ₹ 800/person
3 indoor spaces for 30, 100, 100 ppl
1 terrace for 60 ppl
Hotel Arif Castles - venue in Lucknow
Hotel Arif Castles has two indoor halls that can easily cater a gathering of around 300 to 350 guests at a time.
- The venue is located near Mumbai Film Institute, Hazratganj.
- There's per plate system in the venue which includes catering and rental charge for the event space with basic setup of lights and seating arrangements.
- The event spaces in the venue can be arranged for several functions at a time. Venue will be providing space depending on the number of guests and event type.
- For decoration, one has to pay separately. venue has some of the decorators in the panel you can choose from and charges for decoration varies, as per the choice of theme, preferences and event type. Outside vendors are not allowed in the premises.
- Venue can arrange for a parking space roadside, outside the premises.
- There's also a kids zone in the venue.
- this venue charges 15% of advance payment on booking confirmations and the rest amount to be paid a week before the event date.
- GST charges are applicable.
Read more
Special features
Location
By the river, In the city center
Cuisine
vegetarian, non-vegetarian
Type of cuisine
Multi-cuisine (Indian, Chinese, Continental)
Decoration policy
Inhouse decorator only
Payment methods
Cash, Bank transfer, Credit/debit card
Guests rooms
42 rooms, ₹ 3,500 – 6,500 for standard double room
Special features
Wi-Fi / Internet, Stage, Projector, TV screens, Bathroom
Hall 1
Seating capacity
180 people
Capacity
100 – 200 people
Payment model
Per plate system
Possible to rent without food
Price per plate, veg
from ₹ 975/person
Price per plate, non-veg
from ₹ 1,299/person