Hotel India Awadh
Veg plate from ₹ 1,250
Non veg plate from ₹ 1,350
5 indoor spaces 25, 40, 80, 200, 200 ppl
4, Sapru Marg Prem Nagar, Hazratganj, Lucknow
+91 522 400 7860
+91 522 220 0513
+91 522 400 6104
dso@theindiahotel.com
reservations.lucknow@theindiahotel.com
http://www.theindiahotel.com/
banquet hall
Le Grand Banquet Hall
Price from ₹ 800/person
1 indoor space for 700 ppl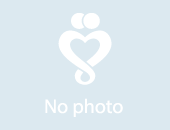 Kala Kothi Resorts & Wedding Lawns
Price from ₹ 375/person
2 outdoor spaces for 1500, 1500 ppl
Cappuccino Blast
Price from ₹ 800/person
3 indoor spaces for 30, 100, 100 ppl
1 terrace for 60 ppl
Hotel India Awadh - venue in Lucknow
Hotel India Awadh is an ideal venue for social as well as corporate gatherings. The venue can comfortably cater a gathering of around 400 Guests at a time.
- The venue is located located close to Prem Nagar.
- There's per plate system in the venue which also includes rental for the space.
- Venue provides Lily hall on rent without food, rental charge is Rs.10,000. For lotus hall charges may increase.
- For decoration, one has to pay separately. Venue has some decorators in the panel and charge for decoration varies, as per the event type and choice of theme. Outside vendors are not allowed in the premises.
- Venue also provides one complimentary room with attached bathroom and a/c.
- This venue charges 30% of advance payment on booking confirmations and the rest amount to be paid a week before the event type.
- GST charges are applicable.
Read more
Special features
Cuisine
vegetarian, non-vegetarian
Type of cuisine
Multi-cuisine (Indian, Chinese, Continental)
Decoration policy
Inhouse decorator only
Payment methods
Cash, Bank transfer, Credit/debit card
Guests rooms
67 rooms, from ₹ 4,000 for standard double room
Special features
Wi-Fi / Internet, Stage, Projector, TV screens, Bathroom
Darbar
Seating capacity
150 people
Capacity
100 – 200 people
Payment model
Per plate system
Possible to rent without food
Price per plate, veg
from ₹ 1,250/person
Price per plate, non-veg
from ₹ 1,350/person
Sheesh Mahal
Seating capacity
150 people
Capacity
100 – 200 people
Payment model
Per plate system
Possible to rent without food
Price per plate, veg
from ₹ 1,250/person
Price per plate, non-veg
from ₹ 1,350/person
Orchid
Seating capacity
40 people
Payment model
Per plate system
Possible to rent without food
Price per plate, veg
from ₹ 1,250/person
Price per plate, non-veg
from ₹ 1,350/person
Lotus
Seating capacity
25 people
Payment model
Per plate system
Possible to rent without food
Price per plate, veg
from ₹ 1,250/person
Price per plate, non-veg
from ₹ 1,350/person
Lily
Seating capacity
15 people
Payment model
Per plate system
Possible to rent without food
Yes, ₹ 10,000
Price per plate, veg
from ₹ 1,250/person
Price per plate, non-veg
from ₹ 1,350/person